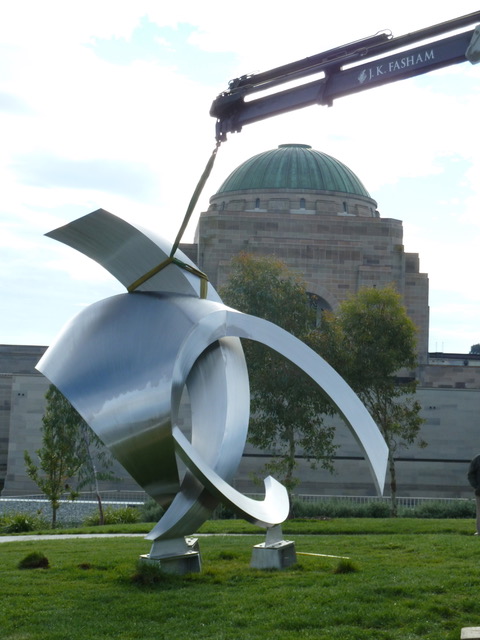 "Sculptures on the Move"
J K Fasham Pty Ltd is the most trusted provider of transportation and installations service of sculptures in both public and private collections.
We have also earned a stellar reputation for working with sculptors to develop their works for maquette to large-scale public sculptures.
Our sculpture services include sculpture fabrication, sculpture installation, sculpture transportation and relocation, sculpture maintenance, sculpture restoration, storage, and crawler crane hire.